Tobi's Top Bristol Picks
Every month we're going to introduce you to one of The Letting Game team, and give an insight into their top Bristol picks, from favourite restaurants, to must-see sights. This month, we learn more about our Senior Lettings Negotiator, Tobi, as she gives us her best from across the city that you might like to try too.
What's your favourite bit of your job:
I love driving so visiting properties around Bristol is a big plus for me, I've learnt my way around the City pretty well. I've recently started marketing and as an Interior Designer, this is what I enjoy the most, photographing properties in their best light and the best part of it all, floorplans, so therapeutic.
Favourite thing to do on a day off:
I live in Central Bristol so I'm lucky enough to be able to stroll to most places, my favourite thing about living in the city centre is the endless options of restaurants. My favourite way to spend a Bristol weekend is going out for food with my loved ones and then walking around the Harbourside, especially in the evenings. Sundays, I dedicate to myself, you really won't catch me outside on this day, very much a self-care day, a day to really relax and unwind and get ready for a new week ahead.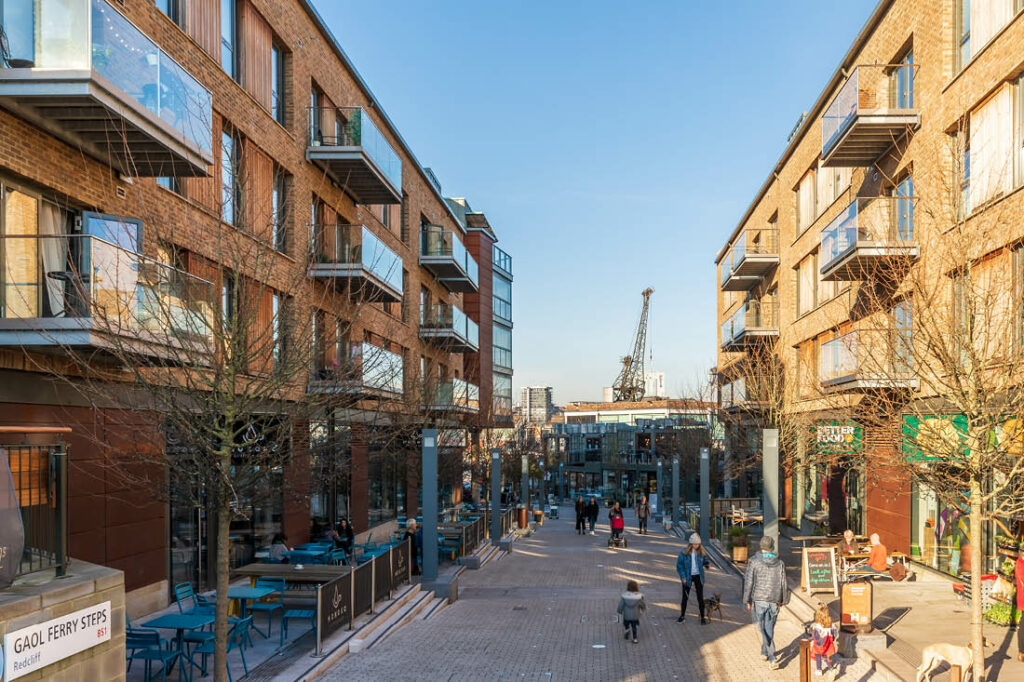 Best Bristol restaurant:
I won't stop raving about it; Miller & Carter down at College Green is incredible! The location, the interior, the service, and the food, I really can't fault it, every single time I've been there it's chef's kiss.
I tried out Batida recently on Whiteladies Road and the food hit just right. If you ever give it a try, go easy, if you're like me who eats with their eyes the options are irresistible, but you won't be disappointed if you go for one dish or five, just very full.
Best Bristol bar:
I'm not a big drinker but when I get together with the girls, we love to go down to the bar at Za Za Bazaar for drinks and chat and may end up upstairs for some food. It's comfortable and casual so we can just be ourselves.
Go-to shop in Bristol:
Zara hands down, who doesn't love Zara and Homesense? I have a thing for home furniture and notebooks, what can I say?