As a private tenant you may feel like you don't want to invest too much time or money into creating an outside space to enjoy and entertain in. This is understandable but with a few clever purchases you can create a magical summer space that you can transfer to future homes.
Picnic rugs, throws and cushions are a quick and easy way to extend seating and there are plenty of portable tables, chairs and bistro sets you can pick up quite cheaply that can be easily stored away when not in use.
Having an IKEA superstore on the doorstep in Bristol is ideal for those short on space and budget, with it's extensive range of home and garden furnishings at inexpensive prices.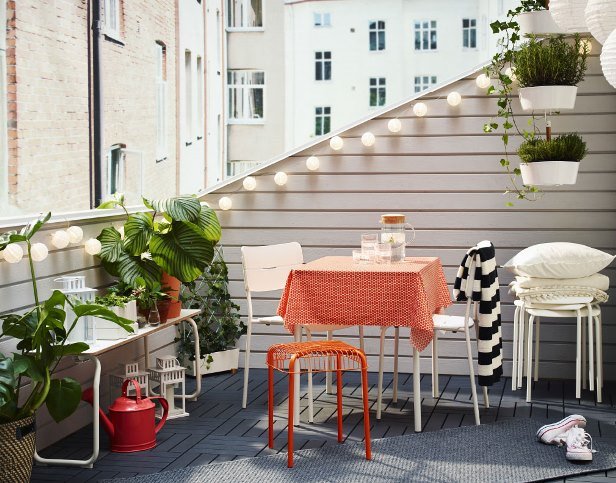 Lighting can make a real difference for setting a party scene at night and there are some super solar designs to get your garden twinkling. Try hanging some strings of solar fairy lights for a fun party feel at your BBQ and what's more you can use them again at Christmas.
A collection of outdoor candles can be very atmospheric on a hot summers night without a breeze. Group together an array of different sizes in lanterns and decorative holders. John Lewis has a good selection here or you can up-cycle empty jars, bottles and glasses for no cost at all.
Add some terracotta pots filled with colourful scented blooms such as fuchsias and petunias or some simple variegated green foliage. A large mixed pot of culinary herbs and a couple of tomato and chili plants look great and can add a punch to your summer cooking.
On the subject of cooking, don't forget something to sizzle your bangers and griddle your burgers on.
There are some great discounts on charcoal and gas BBQ's at most garden centres, department stores and online outlets this month, so shop around and get the perfect addition for your summer soirees that you can use year after year.
All we need now is some of the beautiful dry July weather we enjoyed last month to make the most of it!