The world of lettings is full of jargon, but we don't play like the others; whether you are an experienced landlord or a first-time tenant, we like to communicate in an open, honest and straightforward way – avoiding jargon where we can. From time to time there may be a letting term that needs a little more explaining and that's why we've put this jargon buster together.
Additional HMO Licence
These are additional licensing schemes that apply to specific areas of the city. We have a dedicated HMO Compliance and Licensing expert that can provide help and advice if you are thinking about turning your property into an HMO. Find out more >
ARLA Propertymark Accredited
Members of ARLA Propertymark are choosing to be regulated in an unregulated market, providing reassurance to landlords and tenants alike. The Letting Game is included in their Client Money Protection scheme that reimburses landlords and tenants should an agent illegally use their rent, deposit or other client funds.
Arrears
Outstanding rent owed by a tenant.
Assured Shorthold Tenancy (AST)
This is the default legal category for residential tenancy in England and Wales, for properties where rent is below £100,000 a year.
Client Money Protection Insurance (CMP)
The Letting Game is part of a scheme that reimburses landlords and tenants should a letting agent misappropriate (illegally use) their rent, deposit or other client funds.
Deposit Protection
It is a legal requirement that landlords protect their tenant's deposit. A deposit protection scheme is a government-approved safeguard for a tenant's deposit.
Electrical Installation Conditions Report (EICR)
Private landlords must make sure all electrical installations in their properties are inspected and tested every 5 years
Energy Performance Certificate (EPC)
All rental properties in England and Wales must have an Energy Performance Certificate (EPC) with a minimum rating of E before the property is let. This is a certificate that provides a rating for the property's energy efficiency, running costs and carbon emission impact.
Fixtures and Fittings
The contents of a rented property that may include window dressings, light fittings, carpets, fixed kitchen units, worktops and appliances – some rental properties also come furnished.
Fully Managed/Management (service plan)
Our Full Management Plan is the no-hassle way for landlords to have their properties and tenants managed for them. They will have peace of mind, knowing all management issues are dealt with professionally by us. Click here for more details.
Guarantor
This is someone who agrees to pay the rent if the tenant doesn't pay it. A guarantor is sometimes required in order to secure a property. A guarantor is someone who agrees to sign the tenancy agreement and in effect guarantees that they will undertake the full obligations under the tenancy agreement on the tenant's behalf. If for some reason the tenant cannot pay the rent, the guarantor will make the payments.
HMO (House in Multiple Occupation)
This is a property that is rented out by three or more people who are from separate households but share facilities like a bathroom and kitchen. If you want to rent out your house as an HMO then there are a number of considerations. Find out more>
HMO Licence
A property is subject to additional licensing requirements dependending on the number of people you have living there. We have a dedicated HMO Compliance and Licensing expert that can help provide help and advice if you are thinking about turning your property into an HMO. Find out more>
Holding Deposit
A deposit for new tenants (equivalent to one week's rent) to secure the property once an offer to the landlord has been accepted. If all goes through this comes off the first month's rent. See tenant's fees for more information.
Inventory
A list of all the contents within the property, this can also include the condition of the fixtures and fittings. This is provided at the start of a tenancy as part of the check-in process and would be used to assess the condition of the property at the end of the tenancy.
Selective Licence
Selective licensing applies to non-HMO properties in areas of the city where Bristol City Council have declared selective licensing schemes.
Notice Period
How much time the tenant or landlord must give to end the tenancy agreement.
Portable Appliance Test (PAT)
Portable Appliance Test (PAT) is the inspection of electrical equipment to identify defects in order to ensure that they are safe to use.
Periodic Tenancy
A tenancy that runs for a certain period of time, most commonly month to month. Unlike fixed-term tenancies, periodic tenancies work as a rolling contract which can be terminated by the landlord or tenant by giving notice.
Prescribed Information
Prescribed Information is a specific set of information relating to a tenancy, which you're legally obliged to provide to your tenants. You must serve your tenants with the Prescribed Information within 30 days of the agent/landlord receiving the deposit.
References
Once a new tenant has paid their holding deposit we'll begin reference checks, for example, employer, current landlord and credit history. All these checks help to assess the tenant's suitability to rent the property.
Renewal
If the tenant and landlord agree to renew the tenancy for a new fixed term. Landlords may also ask a tenant to sign a new tenancy agreement if they want to change and terms of the existing agreement.
Rent Recovery Insurance
Rent Recovery Insurance provides reassurance that your rental income will be protected until vacant possession is obtained. Click here for more details.
Rental Valuation
This is a valuation undertaken by one of our dedicated expert Valuers to find out how much rent you could get for your property. Book a free rental valuation>
Right to Rent Check
We are required, by law, to check that every prospective tenant has a right to rent in England. This will include obtaining the necessary documents and making copies in the tenant's presence. Click here for more details.
Section 13 notice
This is a notice served by the landlord formally informing the tenants of a rent increase. This can only be served once every 52 weeks and not within the first 12 months of a contractual tenancy.
Section 21 notice
This is a notice served by the landlord that starts the process of ending a tenancy and regaining possession of their property. Landlords have the right to issue a Section 21 notice without reason, providing the tenancy has passed the fixed term.
Security Deposit
A deposit paid by new tenants upfront to cover any damage to the property or missing inventory items. This is held until the end of a tenancy where any damage will be deducted. See tenant's fees for more information.
Statutory Obligations
Requirements and obligations of the landlord as set out by Acts of Parliament – a good letting agent like ourselves can help a landlord with these as part of the service.
Sublet
When an existing tenant lets all or part of their home to someone else, this is known as subletting. Your tenancy agreement may say that you are not allowed to sublet or may state that you need permission from your landlord before subletting. If you sublet your property without permission your landlord may take legal action against you.
Tenancy Agreement
A tenancy agreement is agreed upon and signed before a property is let out. It's a contract between a landlord and a tenant(s) that sets out the terms and conditions of the rental agreement.
Vacant Possession
The property is empty of both residents and belongings with exception of those contractually agreed to be in the property.
Regardless of whether you're renting for the short or long term, it can be pretty bleak to look at the walls and decoration and feel unhappy with your surroundings. Unless you're in a very long term tenancy with a very easy-going landlord, it's unlikely that you'll be allowed to paint the walls or alter the kitchen layout to your taste.
However, there are some things you can do to turn your rental property in to the home you desperately want it to be – without getting on the wrong side of your landlord or tenancy agreement!
Pre-tenancy considerations: Furnished or Unfurnished?
It often feels tempting to go for a furnished option if the landlord can provide either – you don't have to fork out for a bed, sofas, dining tables…the list goes on. However, furnishing a home is much more cost effective than it used to be. If you're low on budget but would prefer to start your own furniture collection, you can look at local buy-and-sell sites and gumtree to find some bargains. And, as always, you can find most staple pieces at a fairly affordable price in Ikea.
Unfurnished properties tend to be decorated in a more neutral way, so you have more scope to make it your own with decorative pieces and furniture choices. But, if you're going for a furnished option whether due to needing a shorter tenancy or it being a student let, fear not. Keep reading for ideas on how to inject some personality without a lick of paint.
FIRSTLY: Communicate with your landlord or lettings agency
Most rental agreements have rules in place and you should not carry out alterations to the property without your landlords' permission. However, many landlords are quite happy for long term tenants to replace things like curtains and light fittings providing they are replaced with the original fittings when you move out.
Some landlords are happy for you to paint rooms a different colour, especially if it improves the overall look of the property or the colour you use remains neutral for future tenants – but always get permission before cracking open the tins and brushes!
THEN: Time to Get creative
If you can't paint the walls, it might be time to get creative. Pinterest is a great starting point for getting some home decoration inspiration regardless of room size or colour – it can also be a great time-killer on the bus to town.
Work with the colour scheme
Have you been gifted with blue or green carpets by your property, but you'd rather a different feel? Check out different colour palettes depending on shade, and mix and match colours, tones, and materials to bring it to life. For example, if you have a deep blue carpet, adding beachy sand and surf tones can help to neutralise something that might otherwise dominate the room – try light wood ladder displays and pastel accessories such as cushions and candles.
Have an emerald green carpet? Consider exploring jewel tones with deep purples, rich reds, and gold accents.
Storage
If you need extra storage but your landlord doesn't want you to drill into the walls, you can work around it.
Box units can work well – they tend to come in sizes from one block up to sixteen, and each cubby hole can be used as a shelf or with a basket insert, giving you storage and display space all in one.
Got some room under the bed? Put together some drawers or get hold of some shallow plastic boxes to slide underneath, providing space to store the inevitable collection of 'things without a home'.
Coat stands can be a better solution rather than hooks by the front door, with most providing plenty of coat hanging space along with shoe storage and cupboards.
There are plenty of freestanding storage units like book shelves, TV units and even coffee tables with drawers for the living area. For your bedroom, you could add a blanket box or trunk. Any local or national DIY/homewares store will have a multitude of storage solutions, so if you're a keen shopper, take a day out to explore and find your best option.
Artwork, Wall Hangings, Mirrors, and Stickers
If the property has existing picture hooks, get some artwork or wall hangings to personalise the space – just be wary of heavy items! This can be a great opportunity to visit markets and different areas of your new city – finding cool pieces that local artists have created can also help you feel more like you belong in your new area, and supports the local community.
Most landlords won't deny you a few picture hooks in the walls as they are easily removed and made good – it can make such a difference to hang up personal items such as photos.
Mirrors are always a great way to add space and light to a room or hallway, and they don't always need to be hung on a wall. Find a freestanding mirror to lean against the wall and you'll also have a spot for checking your OOTD.
A great way to liven up plain walls is to apply removable wall stickers which can be easily removed at the end of your tenancy without leaving a mark on the walls.
Accessorise!
Throws: A throw is a quick and cheap way to disguise a piece of furniture you don't like the colour or pattern of. It can also hide something that's tatty and a bit threadbare.
Use a rug to cover up an ugly patterned carpet or to protect light coloured carpets from staining and in turn protect your deposit.
Cushions can be cheap (or make your own covers!), and a great way to brighten up an otherwise dull or neutral space
Lamps and other lighting – use picture hooks to drape fairy lights around the living room, get a moon lamp for the bedside table – as long as it's uniquely you!
Overall, make it work for you
Renting a home doesn't mean you must live in a space devoid of character. The simplest way to make a space truly yours is to personalise it with photos and cool stuff you've collected that has meaning to you.
If you're surrounding by things that you love, your rented flat or house will become the home that you love.
As virtual home viewings rise, the national trading standards body for letting and estate agents have issued warnings against scam landlords. How can you stay safe?
A few years ago, we shared some information relating to this article, where tenants found a property on Gumtree, only for the landlord to pull out two days before move-in. The property was then up for rent again shortly after. This 'landlord' managed to scam other families out of their hard-earned deposit money AND appeared not to even own the property he was advertising to let.
The National Trading Standards Estate and Letting Agent Team (NTSELAT) have issued a warning this year against scam landlords and letting agents. As virtual viewings have been on the rise as a result of the pandemic, it has become easier than ever for criminals to falsely advertise properties for let and scam people out of their money.
As a result the NTSELAT provides the following guidance for prospective renters when it comes to finding a landlord, agent, or property.
1. Research the Letting Agent
If the property you're looking at is through a letting agent, a few diligent web searches should tell you everything you need to know in terms of their legitimacy. It's likely they will have reviews available on various websites but certainly on Google.
The integrity and legitimacy of the Letting Agent is really important, and this is one of the reasons why we choose to be regulated in an industry where it is not compulsory. Our membership of ARLA Propertymark means we're bound by a number of professional standards and working practices – look for the ARLA logo if you're researching an agent.
2. Research the Landlord if you can
It's not always easy to research the landlord, but if you're dealing directly with them, you can look them up online and see what information you can find. If they're a scammer, you may well find they have been named and shamed before. If you get to visit the property, you might have the chance to meet the current tenants, so be prepared to ask them a few questions, too.
3. Research the Property
There are a few ways you can do some research on the property before agreeing to view as a prospective tenant.
If you know the address or street name, you can do a casual walk by to get a feel for it, and see if you notice anything untoward. For example if the landlord has said there is a couple living there, and in actuality there's a family of four, it's likely something is not quite right.
You can also look at property websites Rightmove and Zoopla to find last sold information, or to see if it is currently on the market; whilst not a red flag in itself, the property information should indicate if it's being sold with tenants in situ or not.
To Summarise…
Ultimately, we suggest checking out all aspects of the potential tenancy before committing to anything or handing over any money.
Your deposit needs to go into a government approved tenancy deposit schemes such as the Deposit Protection Service, MyDeposits, and the Tenancy Deposit Scheme.
Any holding deposit (often required to hold the property before the agreement is signed) doesn't have to be protected unless it then becomes part of the full deposit once you become a tenant.
If you or somebody you know becomes a victim of Rental Fraud, you can report it to Action Fraud. More information can be found on their website here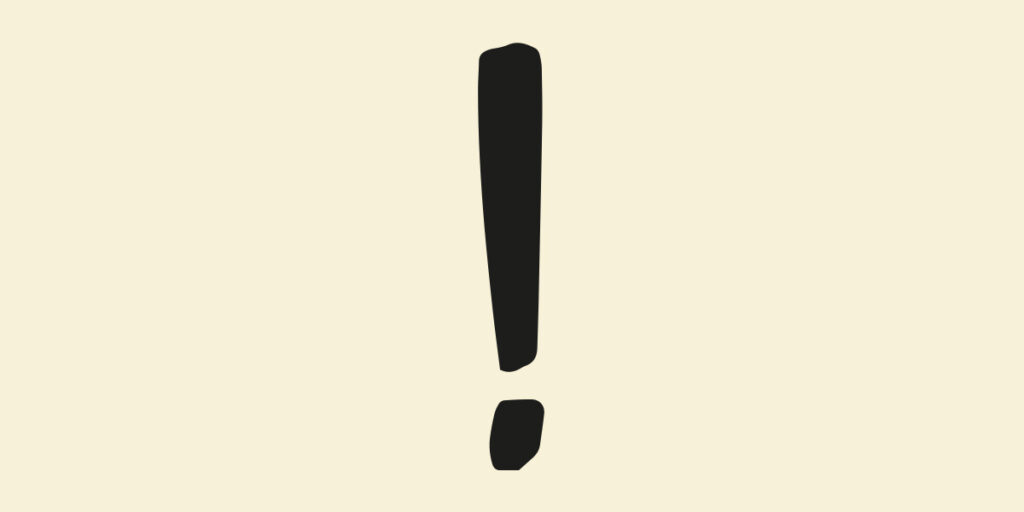 Regardless of the reasons you became a landlord – and we know these reasons can be very wide ranging – any property that is let out needs to be managed. Managing this yourself in the first instance can be appealing. Perhaps it's your first property investment for the rental market, and you have a desire to see it all through yourself. Or perhaps you have previous experience in property management & maintenance and are treating your new rental property as a way to continue doing something you love.
Whatever the reasons behind managing your property yourself, there are also reasons to outsource this to a letting agent.
1. Regulations & Legislation
One of the key reasons to employ a letting agent to manage your property is to use their expertise. A reputable agency should have staff on hand who are up to date with the latest regulations and legislation around renting – meaning you don't have to spend hours digesting updates.
2. You're taking on additional properties
Taking on additional properties might be a natural next step for you, and you may even see this capability as a sign that your letting and management plan is working. However, it's important to consider the additional time-pressures this can have. An expanding property portfolio comes with its own challenges; it may be better to hand over the day to day management to an agent.
3. Location
If you currently live in nearby to your rental property, you may have taken on full management on the basis that you're close enough. But if you've been thinking about moving – or if the pandemic has boosted your desire to move to a more spacious property elsewhere – it might also be time to think about finding a letting agent to manage your property for you.
4. More Freedom
On a similar note, you might find that going fully managed can mean some newfound freedoms. Taking a holiday can become a more spontaneous pursuit, for example – without the worry of getting calls to deal with locksmiths, plumbers, or any other property issues that can arise without warning.
5. Relationship Building
Another consideration is the way that using a letting agent can help you to nurture great relationships in the property industry. Using a letting agent with an area focus can mean they have a better sense of the local area – often resulting in great insights into the property market. This can help you develop your portfolio, safe in the knowledge that you have a reliable and engaged letting agent to help you manage your properties well.
At The Letting Game, we offer both let-only and fully managed services, so why not give us a call and see how we can help? Alternatively, send us a message through our contact form and one of the team will be in touch. We're one of the leading letting agents and property management providers in Bristol, so talk to us before you go elsewhere.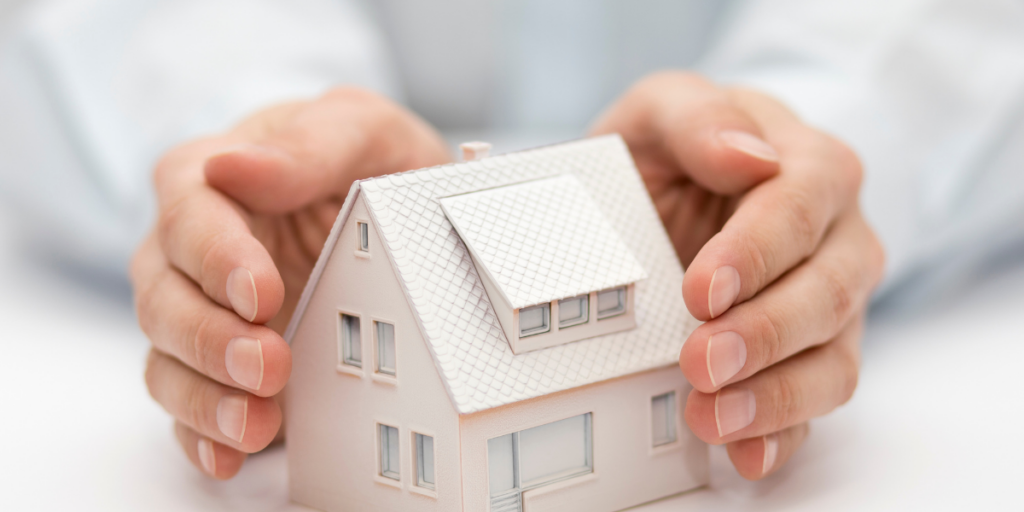 Read the latest column by our Co-Founder Jack, Property Columnist for Bristol Life Magazine.
Bristol's house buying frenzy has been playing out before our eyes since the end of Lockdown in June last year.
So, what causes a three-bedroom end of terrace house in Fishponds to sell for £63,000, or nearly 20%, over the asking price? And I can assure you that we valued it correctly (cough).
Ok, this particular property had a spectacular large garden that offered something genuinely unique, but over the past 12 months, this scenario has not been uncommon. We are regularly booking up two open days at a property before it has even been uploaded to Rightmove and Zoopla, so, demand is unusually strong.
The signs are that 'Best and Final' offers, where multiple buyers all make their best offer on a property they wish to purchase, are here to stay. We are predicting that demand for Bristol property will remain strong for long after that golden tan of the stamp duty holiday has faded away.
Certainly, there is no argument from me that the Government's stamp duty holiday didn't help encourage people who were considering a change in their home environment, to pursue that change proactively. However, for most, this tax saving was a sweetener to their move, not the catalyst. So, what else is at play?
To me, it feels like there has been a fundamental shift in many people's thinking. Born out of the strains of the pandemic, that famous saying 'life's too short' is no longer just a casual remark, it's actually shaping people's decision making.
Further to this, space, and in particular outside space, is now craved by those who don't have it, and for those who do – well, of course, many now want more. Also, those working from home would love a space that allows them to work more effectively.
So, for me, the main drivers underpinning demand in Bristol are the impact of home working and the trend towards deurbanization, which is supported by office-based workers and their employers committing to a home-based working model permanently.
Typically, we are seeing London based workers who have recently been told that they can now permanently work from home 3 or 4 days a week, selling up their £700,000 London flats and buying up Bristol's housing stock, before many Bristolians can get a look in.
A friend of mine, who through years of hard work and dedication to his profession is fortunate to have a budget of £1 million, has been looking for his next family home for 10 months. He recently lost out (again) in the Best and Final offer stage, even though his bid was more than £100,000 over the asking price! Rightly or wrongly so, he was quick to blame those exiting the big city in favour of this wonderful 'little big' city we call home.
Then you have Roger, the fictional Cornish equivalent of my friend, who will be seething at the many Bristolians who are leaving our city in favour of the beautiful counties of Devon and Cornwall, pushing up prices there. However, people saying farewell to Bristol are also helping to create available housing stock here, in turn fueling the property market.
So, if you're planning a move to buy your first or your next Bristol property soon, we are advising all our purchasers to make sure they are as attractive a purchaser as possible and to get in a proceedable purchase position, to give yourself the very best chance of success.
Bristol Life's new property column by Jack Head, founder of Bristol agency's Boardwalk Property Co. and The Letting Game. Instagram @thepropertypatron. Direct questions jack@boardwalkpropertyco.com.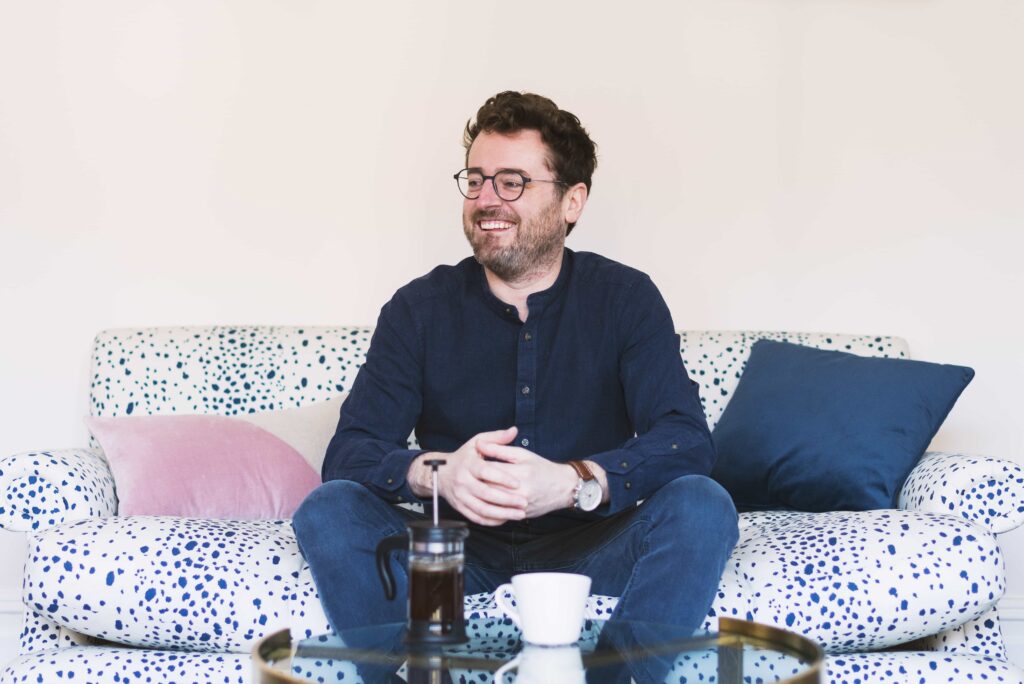 Since the Government reopened the property market post lockdown, we've experienced our busiest June, July and August on record. In the four months since lockdown, we have agreed over 250 professional lets.
Lockdown led to a higher volume of tenants leaving rental properties, as people moved home to be with family, for example. It also made people reassess their living environment, and what was important to them. Both these factors have led to, not only to higher demand for rental property from tenants but also to higher than usual supply of available properties. It was the perfect storm, with the huge increase in activity leading to us employing four new team members in two months, as we strode to keep up. Our team is now 22 strong.
The summer months are always the busiest for the professional market, with tenant enquiries being up by around 20% during June, July and August. We then usually see a return to 'normal' levels of demand in the Autumn months. We have started to see evidence of this, however, given the summer we have just experienced, we are expecting the Bristol rental market to remain either good or very good, right the way through to December this year.
Please contact us on 0117 9898 215 or email maya@thelettinggame.co.uk to arrange a valuation of your property.
The Government has announced that from the 29th August, landlords must give tenants 6 months' notice before they can evict, until March 2021, except in the most serious of cases, such as incidents of anti-social behaviour and domestic abuse perpetrators.
This is a temporary measure to protect tenants from eviction during the pandemic.
Notices served on and before 28 August are not affected by these changes, and must be at least 3 months.
The government is also helping landlords affected by the worst cases to seek possession; these are:
anti-social behaviour (now 4 weeks' notice)
domestic abuse (now 2 to 4 weeks' notice)
false statement (now 2 to 4 weeks' notice)
over 6 months' accumulated rent arrears (now 4 weeks' notice)
breach of immigration rules 'Right to Rent' (now 3 months' notice)
Please do not hesitate to contact our team or your Property Manager for more information.
Since the Government reopened the property market eight weeks ago, we have seen a steady week on week increase in activity, with properties benefiting from outdoor space being in particularly high demand.
Our view is that, in general, tenant demand is currently strong in Bristol's professional market. We are letting on average 17 professional properties each week, which is above average for the time of year. We continue to be the best performing letting agent in Bristol (Source: Rightmove).
Individual rooms within shared houses are currently taking longer to let than normal, but with lockdown restrictions easing, we are starting to see activity within this market steadily increase now too.
We are still receiving enquiries from student groups looking for tenancies starting in August or September, but given the time of year, these enquiries are relatively low in number, which is to be expected. We aren't seeing any coronavirus related trends to be concerned about at present. Further to this, the overwhelming majority of student lets that we agreed earlier this year are going ahead as planned.
Please contact us on 0117 9898 215 or email maya@thelettinggame.co.uk to arrange a valuation of your property.
We are absolutely delighted to announce our official Lettings Partnership with Grainger, one of the UK's largest professional Landlords!
Their stunning Hawkins and George development comprises 194 waterside apartments in Bristol's city centre, boasting a gorgeous roof terrace, state of the art gym, oh and did we mention all apartments are pet friendly?
We are of course over the moon to be chosen to support them with their letting requirements.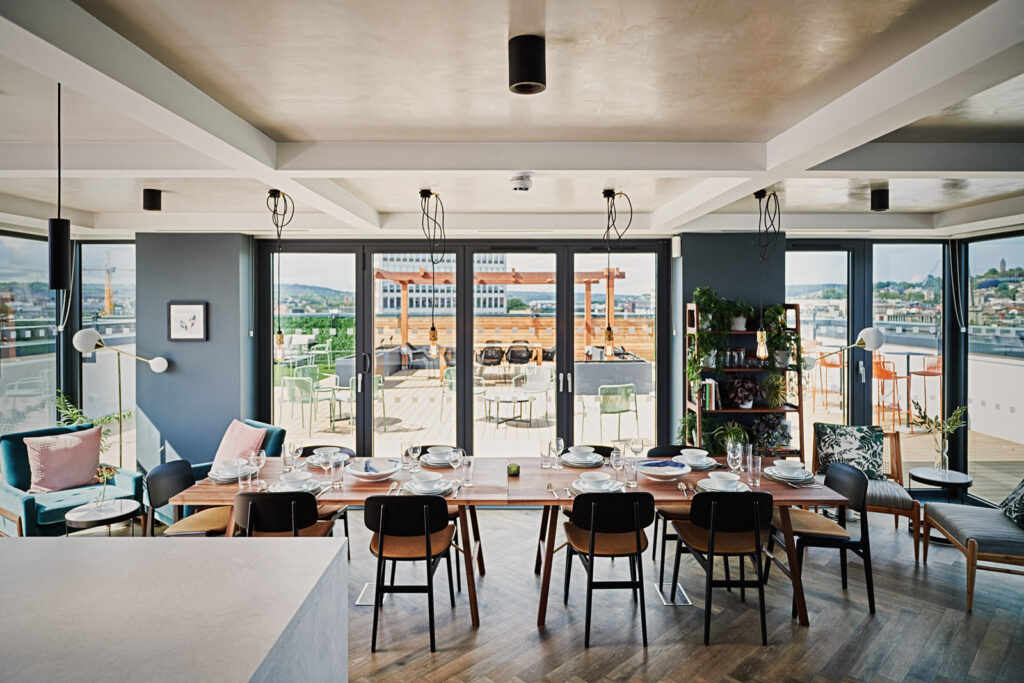 Last year we had our fair share of disruption, with the implementation of the Tenant Fee Ban, execution of the council's new additional licensing zone and then the dreaded topic of Brexit causing market uncertainty.
After a topsy-turvey 2019 it feels like things have settled down a bit. You'll also be pleased to hear we are expecting the recent strong demand for rental properties to continue into 2020. We have also seen a more general bounce in the housing market, so at present it's all positive vibes for 2020.
Last year we had our fair share of disruption, with the implementation of the Tenant Fee Ban, execution of the council's new additional licensing zone and then the dreaded topic of Brexit causing market uncertainty.
After a topsy-turvey 2019 it feels like things have settled down a bit. You'll also be pleased to hear we are expecting the recent strong demand for rental properties to continue into 2020. We have also seen a more general bounce in the housing market, so at present it's all positive vibes for 2020.
Potential changes to Section 21
Lettings legislation that is a hot topic in 2020 is the potential abolition Section 21. Our current understanding is the Government is still in talks regarding Section 21 changes, but the signs are that the new Conservative Government are still in favour of scrapping it. However, if it is indeed approved, then we are informed that due to the legislative timetable it's implementation will still be a long way off. We are also assured that Section 8 will be overhauled at the same time (which we feel is much needed!).
Electrical Safety Standard
As we have been expecting, the Government have now confirmed that new Electrical Safety Standards will apply to the Private Rented Sector in 2020. These will apply to new tenancies from 1st July 2020, and existing tenancies from 1st April 2021. This new legislation will require landlords to ensure that all electrical installations in their rental properties are tested by a qualified person, every five years.
The Letting Game has a dedicated Compliance and Licensing department, so we can advise further on this, should you need. We can also arrange these tests to be carried out on your behalf.
A bright 2020 expected for TLG
After 2019 was so heavily disrupted by the Tenant Fee Ban, 2020 is expected to be a year of growth for The Letting Game. Our team has already expanded this year, with the additions of two new Property Managers, taking the department to six and the team to 19. We are also expanding our office space in our Henleaze Head Office this April.
We have just refreshed The Letting Game brand logo – look out for our new boards around the city! This also included a new website, which you can check out here www.thelettinggame.co.uk
We look forward to continuing to work with you in 2020 and wish you a successful year. Please get in touch with any lettings related requirements you have and don't forget our sister company 'Boardwalk' are able to help on the sales side www.boardwalkpropertyco.com
Jack Head, Managing Director